NATUROPATH & NUTRITIONIST
HERBAL MEDICINE & FOOD AS MEDICINE
WOMENS HEALTH & HORMONE SPECIALIST
Lisa is a leading Naturopath in the Sutherland Shire. Lisa strives to show her clients that good health is not be simply the absence of disease but rather a state where they find mental, physical and spiritual balance in all aspects of their life. 
Her clients often report she has a unique approach and they enjoy her practical and realistic suggestions, plus, she is always happy to work alongside your GP and specialists to ensure holistic care. 
Lisa's Passion for Naturopathy & Nutrition:
Having been diagnosed with the auto-immune condition, Hashimoto's thyroiditis, one year after having her daughter, Lisa's passion lies within all things thyroid and auto-immune related. Using a combination of conventional and complementary medicine, she has regained her health and energy and is passionate about helping her clients do the same so that they can live and enjoy their lives to the fullest. 
In her spare time, Lisa enjoys spending time out in nature, Muay Thai and watching TikTok's with her daughter and cat Milo.
Lisa is also a lecturer and clinical supervisor at Torrens University where she mentors students completing degrees in Nutrition and Naturopathy as well as an adjunct fellow at the National Centre for Naturopathic Medicine at Southern Cross University. She has contributed as an expert writer to two textbooks on Naturopathic Medicine: Clinical Naturopathic Medicine and Foundations in Clinical Naturopathic Medicine.
BA Science (Naturopathy), University of Western Sydney 
Grad. Dip (Naturopathy), University of Western Sydney
Masters of Women's Health, University of NSW
Masters of Sexology (Curtin University – currently completing)
MATMS 22513
Lisa is qualified to treat a wide range of health concerns through naturopathy and nutrition from her clinic in the Sutherland Shire. Her specialities are:
Lisa's fee structure is the same for all appointment types. After an initial consultation, you may need a 30, 45 or 60 minute follow-up. Lisa will advise what length follow-up will be required.
This package is ideal for individuals with Hashimotos or Graves Disease that understand modulating the immune system often takes more than one session!
Packages are often helpful for those who do better with someone to be accountable to. 
Package includes:
1 x 60 min consultation with analysis of any blood work & reports that have been previously undertaken. Personalised diet, lifestyle and supplement interventions to optimise health outcomes for optimal thyroid health.
3 x follow up sessions (45, 30, 15 min)  to review progress, to be used within 6 months of purchasing package.
Investment: $500 to be paid in full.
Lisa regularly contributes to the media as an industry expert and has been published in the Sunday Telegraph's Body + Soul, news.com.au, and Cosmopolitan magazine to name but a few. 
"Lisa is a very caring practitioner, she is approachable and knowledgable, especially about hormonal health. It is rare to find someone who will go the extra step for your health. Lisa actually helped me uncover a genetic condition, I would have never known about without her expertise."
"I have found Lisa to be a caring and supportive person who always puts my best interests first. She is a fantastic listener who gets to the heart of the issue to determine the most effective course of treatment. She has helped my body become more resilient through her herbs, supplements and lifestyle advice. She is holistic in her approach. I highly recommend Lisa."
"Over the past 3 years seeing Lisa I have been able to completely turn my health and lifestyle around with her help and guidance. I have been able to come of 3 prescription medications and reverse my pcos diagnosis. With small slow lifestyle changes in my diet and lifestyle I have been able to almost reach remission with my autoimmune condition. With her help, I have regulated my hormones, reached a negative ANA and got back energy I never knew I could have with Lupus SLE. She has helped me take charge and control of my health and completely change my life."
"I've enjoyed working with Lisa for a number of years now. Not only does she possess a great understanding of how the body works and how to better balance all of its functions, she also places great importance on mental health and its role in achieving optimal health. Lisa cares very deeply about her patients. She is relatable, yet professional. I couldn't recommend Lisa highly enough."
"I felt like Lisa was the one who truly had my back in my pregnancy journey. After having 2 miscarriages due to thyroid problems, I was put in touch with Lisa who worked with me to put a full plan in place to manage my thyroid and have a healthy pregnancy. I'm now holding my beautiful baby girl and I have Lisa to thank for getting us here."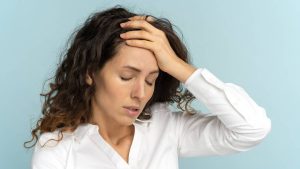 Hormones
Pre-menstrual Dysphoric Disorder (PMDD) is a severe type of premenstrual syndrome. It is characterised by moderate to severe affective and behavioural symptoms, that occur post
Read More »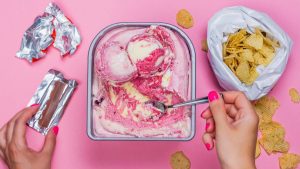 Hormones
Have you noticed a change in your appetite in relation to where you are with regards to your menstrual cycle? Research shows that intake of
Read More »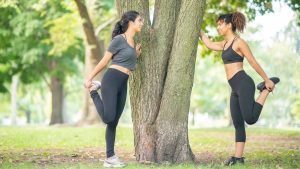 Immune System
Inflammation is a defence mechanism initiated by the immune system in response to perceived threat such as a virus, dietary antigen or auto-immune disease[i]. The
Read More »
Clinical Location - Sutherland Shire
91-95 Caringbah Rd, Caringbah 2229
Please enter via the back through the gate in the garden
There is free parking available on the street